Mali | Start of the project: June 2022
The living situation of the people in the region around Farako in the south of Mali has dramatically worsened in recent years due to climate change, the pandemic and the security crisis. The production, distribution and planting of fruit trees is intended to offer people new perspectives and make a positive contribution to a better life.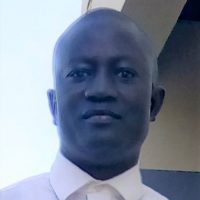 The people in the project region urgently need the fruit trees – as a source of food, to secure the soil and to provide shade, but especially as a sign of solidarity for not being left alone in their poverty and insecurity. 
Moussa Traoré, President of Naturefriends Mali
Your Climate Fund donation enables:
Construction of a tree nursery to produce fruit tree seedlings.  
Construction of two wells to ensure proper irrigation  
Planting of at least 1,000 fruit trees within one year  
Training of the population in propagation, grafting and care of fruit trees 

 
The Naturefriends Mali (2ADIB-MALI Amis de la Nature) have been implementing projects to fight poverty, malnutrition and for environmental protection and education in Mali for almost 20 years. The new Climate Fund project will be implemented around Farako in the south of the country, where successive droughts, the pandemic and the security crisis have dramatically worsened the living conditions of the population and led to an increase in extreme poverty and malnutrition. As a result, there is currently a massive migration of young people, which further worsens the situation.  
The aim of the project is to establish a tree nursery for the production of fruit tree seedlings. Within one year, 1,000 fruit trees such as mango, lemon, guava, mandarin and papaya are to be grown and planted in the region in order to improve the nutritional situation of the population, prevent soil erosion and work against climate change.  
 The project is accompanied by numerous socio-economic benefits, such as improving the nutritional situation, creating a sustainable livelihood for families and strengthening the local economy.  
Equally important are the environmental impacts: The fruit trees will improve and stabilize the soil, support the water cycle, and gradually restore vital ecosystem services. This will also significantly reduce the impact of climate change.  
Project budget: 6.030 Euro
With your donation to the Naturefriends Climate Fund you can support this important project quickly and unbureaucratically!