Benin | Start of the project: March 2023
We are pleased to announce a new Climate Fund project, namely the " Lighting up the village of Kpotomey, Benin. A solar-powered rural lighting project."
The concrete objective is to install five solar streetlights for public lighting in Kpotomey village, the eco-village where CREDI-NGO, the project's lead organisation and NFI-C member, is based.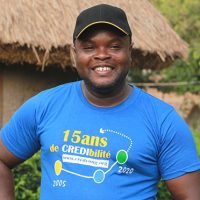 At night, the village of Kpotomey is plunged into total darkness, which creates local insecurity.
The implementation of this community solar lighting project will not only limit the high consumption of fossil fuels and pollution of the Sitatunga Valley Community Nature Park but will also improve educational outcomes by providing lighted spaces for lesson review by village children attending school and by offering the possibility of a well-lit night market.
Martial K. Kouderin
Executive Director CREDI-ONG Benin
The project itself is expected to contribute to the reduction of greenhouse gas emissions from the use of fossil fuels.
The streetlights will help with the energy transition and help people adapt to climate change.
The living conditions of the local population will be improved in many ways, especially regarding safety aspects and better educational opportunities, because the students will have more time to study in the evenings thanks to the better lighting.
Combined with awareness-raising activities, the introduction of solar lighting will reduce the pressure on natural resources, especially wood.
Project Budget: 6.110 Euros
With your donation to the Naturefriends Climate Fund you can support this important project quickly and unbureaucratically!